SSS Reina Regente Branch in Binondo Manila
Missed the Binondo branch for any reason? Try SSS Reina Regente branch. This office can be found perpendicular to each other and caters to the same set of SSS member services and benefits inquiry. If you are out for an office with ID capturing machine, it is best to come over to the main branch in Quezon City.
Just in case you are not so familiar with the street Reina Regente, it is the only way where public utility jeep (PUJ) bound for Manila City Hall, Taft Avenue or Mabini passes by coming from Divisoria. This means that if you happen to be coming over to Divisoria and suddenly decided to make a personal inquiry to SSS, this is an alternative office to visit apart from the Juan Luna, Binondo branch.
Reina Regente Branch Hotline Numbers
Location Address: 3/F, ANNEX B, LUCKY CHINATOWN MALL, RIENA REGENTE ST, BINONDO, MANILA 1006 NCR
Hotline Contact Numbers:   Tel No. 063 (02)
Branch Head/Officer-in-Charge:   OFFICER-IN-CHARGE: EUDORA G RACUYAL
Email Address:  

racuyaleg@sss.gov.ph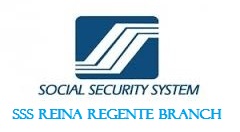 SSS REina regente branch map
If by any chance you might have a hard time trying to find a map guide for commute or if you have a car to use, here it is. We have embedded a map in all the SSS branches for easy guide on how to get there. Also for the purpose of easily finding a parking lot just in case you brought your own car.
With the use of our map below, you can try to see if there are any nearby malls or parking space you can find for your vehicle. Like in the SSS Reina Regente branch which can be found inside Lucky Chinatown Mall. This establishment had its own parking lot obviously so it is easier for those who have own auto to use to find this office which happens to be one of the NCR branches in the Philippines.
For those living, have migrated or is currently working overseas, we have a complete list for you of the different SSS branches abroad. Please note that the offices are usually located in the same office where the Philippine Consulate can be found.
Feel free to check them out or refer our page here at SSS Online Inquiry to your friends, colleagues, relatives, family members and people you know who might be looking for information regarding Social Security System hotline numbers, location address and other contact details.