SSS Legarda Sampaloc Manila Hotline Number, Address and How to Get There
Are you a Social Security System member? Are you looking for SSS Legarda branch details to make a personal inquiry on your membership benefit concerns? Or perhaps you would like to get a printout of our total monthly contributions or apply for a housing loan with SSS. Whatever it is, and you prefer offline inquiry over SSS online inquiry, let this post be your guide.
Below is the complete address and contact numbers of SSS Legarda in Sampaloc Manila. Take note that this office is located near Ever Gotesco Emporium. I know this because I used to work in the building for a well known amusement industry company Funhouse and Tom's World.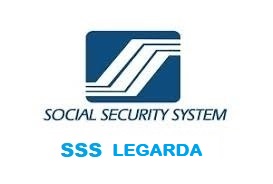 Legarda Office Contact Details
Location Address: Cobee Building
2485 Legarda Street, Sampaloc, Manila 1001 NCR
Contact Numbers: Tel No. 63 (02) 735-7438; Fax No. 735-7448
OIC Branch Head: VERONICA C. RODRIGUEZ
Email Address: 

rodriguezvc@sss.gov.ph
sss legarda branch map
To help SSS member easily find SSS Legarda branch in Sampaloc, Manila, here is our map guide. For those who might be looking for a map thru waze, don't bother. Google Maps below is accurate.
To familiarize your cellphone app, here is the official Google Maps guide for those who might have a hard time finding the branch office in Legarda. And for those who need to find a parking space, bringing own vehicle, let the map serve as an actual view where you can find the nearest mall or establishments in the area where you can possibly park your car.