SSS Cubao QC Guide - Office Address Map, Opening and Closing Hours with Hotline Numbers
It may be hard to find other Social Security branches but SSS Cubao is not one of them. You can easily find their location with the use of Google Maps. But apart from that, allow us here at SSS Online Inquiry give you this useful information that you can easily comprehend with a glance. We have listed the complete contact details of their office below. On the other hand, if you are looking for other options in Quezon City, I suggest that you visit the head office in East Avenue. They have complete facilities for all members and would-be ones for all types of inquiry or see our list of branches in NCR.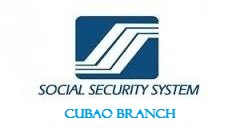 SSS Cubao - Details for Branch in Quezon City
If you are looking for the official website of the Social Security System, please type in your browser, www.sss.gov.ph. Otherwise, if you currently reside or work abroad and would like to see if there is a nearby branch in your area, please visit our complete list of SSS offices abroad.
Location Address: 2F, Puregold Bldg.
Aurora Blvd. corner Gen. Santos Ave., Araneta Center, Cubao, Quezon City 1109 NCR
Contact Numbers: Tel No: 63 (02) 911-1864; Fax No: 911-1191
Branch Head: CAROLINA L. CASTRO
Email Address: 

castrocl@sss.gov.ph
SSS cubao branch map
If you want to visit and bring any vehicle on your way to make a personal inquiry regarding your membership status and other account related information, please use our provided Google Maps below. It will come in handy especially if you don't know where to park in your car. You can easily find a nearby mall or fastfood chain where you can park for a while when you make your visit.
To know how to use the map and come up with a guide route, you can visit Google Maps or use the search box by typing a take off point going to SSS Cubao branch.