SSS Congressional Avenue QC Guide - Map Address, Office Hours and Hotline Numbers
If you are looking to find SSS Congressional Avenue location in Quezon City, this is your perfect guide. Get to know more what this branch has to offer for your personal inquiry on your membership. This might be but is not limited to account details, ID capture and application, loan, contribution, benefits, payments, payment centers, other nearby branches and more. You may also call their official hotline numbers to ask about their opening and closing time at the office.
For those of you who need other branches located in Metro Manila, you can find out listing for NCR. Otherwise, we have special directory for the different offices located abroad if you have a friend, relative or family member who is looking to find a comfortable office to make an inquiry. These details are all available via online inquiry too so be sure to visit the official Social Security System page here - sss.gov.ph. Good luck!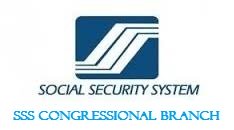 SSS Congressional Avenue - Details for Branch in Quezon City
Location Address: 2/F Northridge Plaza, #12 Congressional Avenue, Bahay Toro, Quezon City 1106 NCR
Contact Numbers: Tel No: 63 (02) 294-3872; Fax No: 274-3874
Branch Head: JUANILLO S. DESCALZO III
Email Address: 

descalzojs@sss.gov.ph
sss congressional office map
Bringing along a car perhaps or via commute, this special Google Maps that we have embedded might help you. Find the branch easily by trying to adjust through drag and drop to see your current location and routes to take to avoid traffic. This map will also help you find a decent safe parking space / place for your vehicle should you decide to bring one for travel comfort. Take note that nearby malls are always the best choice to park cars for safety and security.
To find the complete list of branches, please visit our page here - https://www.sssonlineinquiry.com/sss-branches.html. To use the map to make a customized route to follow when going to this branch with your own car, please load the map and click on directions and input in the box a starting point or click on the map where you will come from and then click enter or the search icon (magnifying glass image).