SSS Caloocan Branch Guide - Office Address Map, Opening and Closing Hours with Hotline Numbers
With out help guide, we hope to be able to provide you ease of access to information and other contact details of SSS branch in Deparo, Kalookan City. If you need other branches in NCR, please visit here. Or if you have a loved one or relative living or working overseas, you may reach out to any of the branches abroad and help people you know make that personal or online inquiry. Let SSS Online Inquiry be your one-stop complete guide in finding out information about your social security system services account now. Visit or refer our official social media pages using the sidebar.
Find nearby parking areas in malls or paid parking spaces where you can bring your car to make a personal inquiry to their office. Find out who manages the office and who to call as the official representative. Inquire about ID capture and availability of capturing machine. Find out your membership account information and other details for loan, benefits, housing financing, ECC and more.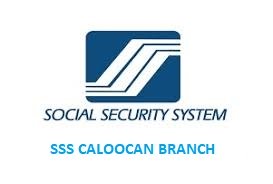 SSS Caloocan Details for Branch in Deparo Area
Official Social Security System website may be found at www.sss.gov.ph. This page is for the purpose of helping fellow Filipinos easily find their way when they want to make a visit or personal inquiry to any nearby branch in their residence, particularly in this specific locality. Opening and closing time or office hours for Caloocan SSS branch is during regular office hours. Saturday office is available in some selected malls and branches. Please refer to our complete list in NCR. Also please note that it is always highly recommended to make a transaction in malls during Saturday office. The reason behind is that the line almost literally empty and any SSS member concern will easily be entertained for sure.
Location Address: NC Jeam Bldg.
Susano Rd., Celia Subd., Deparo, Caloocan City 1421 NCR
Contact Numbers: Tel No: 63 (02) 961-7508
Branch Head I: RONALDO WENCESLAO RECIO
Email Address: 

reciorw@sss.gov.ph
sss caloocan branch map
As stated above, we are providing the official Google Maps location address of SSS Caloocan branch below. This is to help those who are not so comfortable with commute option and wanted to bring their cars. A parking option is usually a nearby mall or building which is easily available through the use of our map guide below. Just enlarge or view in a separate browser to see nearby locations for possible parking space.