SSS Cainta Rizal - Hotline Contact Numbers, Address and How to Get There
Live in Rizal Province and need to make personal inquiry to SSS Cainta branch in Rublou? SSS Online Inquiry had a complete guide so it will be easy for you to find their office. Note that there are other nearby branches in Rizal area so be sure to check or use our search box feature to find which branch you are nearer to.
An official Google Map is embedded below for a guide on how to get there plus possible parking area where you can leave your car if you are bringing one. Via commute, you may also use our map below. If you need other branches, you can visit the center for NCR directory. For those who live in Rizal or Cainta area but is actually making an inquiry on behalf of a family member, friend or immediate relative who is abroad, please visit our listing for branches abroad. Otherwise, you may see our list complete branches overseas and in Luzon, Visayas and Mindanao here.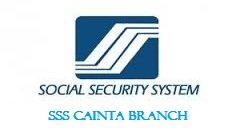 Cainta Office Contact Details
Location Address: STA CLA BLDG., A BONIFACIO STREET, CAINTA, RIZAL 1900
Contact Numbers: Tel No. 63 (02) 655-5400 Fax No. 655-6648
Branch Head/Officer-in-Charge: OFFICER-IN-CHARGE: RONALD D. IBAY
Email Address: IBAYRD@SSS.GOV.PH
sss cainta branch map
To complete our guide for those who might be looking for a map thru waze, don't bother. Here is the official Google Maps guide for those who are not so familiar with the branch office in Cainta. And for those who need to find a parking space, bringing own vehicle, let the map serve as a pictorial view where you can find the nearest mall or establishments in the area where you can possibly park your car.