SSS Batasan Hills QC Branch Hotline Contact Numbers and Office Address
Quezon City is big to cover serving members for the SSS services. Here is SSS Batasan Hills branch office address and hotline contact numbers. Call only during office hours to avoid losing patience on your way to make that personal visit and inquiry regarding your membership account details and other related services.
If you need other areas to visit in Metro Manila, please check our NCR branches. For those who either work abroad, have migrated or have relatives and friends overseas, please see our directory for offices abroad. Otherwise, check out the complete list of SSS branches.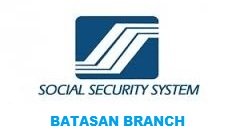 SSS Batasan services
In order to have easy experience in your offline inquiry, please be reminded that online inquiry is still a better option especially if you are just inquiring for membership related details without any problems or extra services. Such extra services may include those member who lost their SSS ID or forgot their official E1 form number or permanent SSS number. We also would like to remind you here at SSS Online Inquiry website not to provide or put your member details anywhere.
If your case is as outlined above, please make sure to know first what are are the different required documents and the step by step process you have to undergo before you report in person to inquire to SSS Batasan Hills office in QC. We have also prepared a map guide direct from Google Maps so you can use their app to know how to get there.
social security system Batasan map guide and how to get there
Whether you are on a commute or visiting with your own vehicle, it is absolutely easy to get to this particular branch. The reason being is apart from you are guaranteed to be provided with a very big parking lot is that this branch is easy to find using Google Maps. See map direction guide below for your reference.